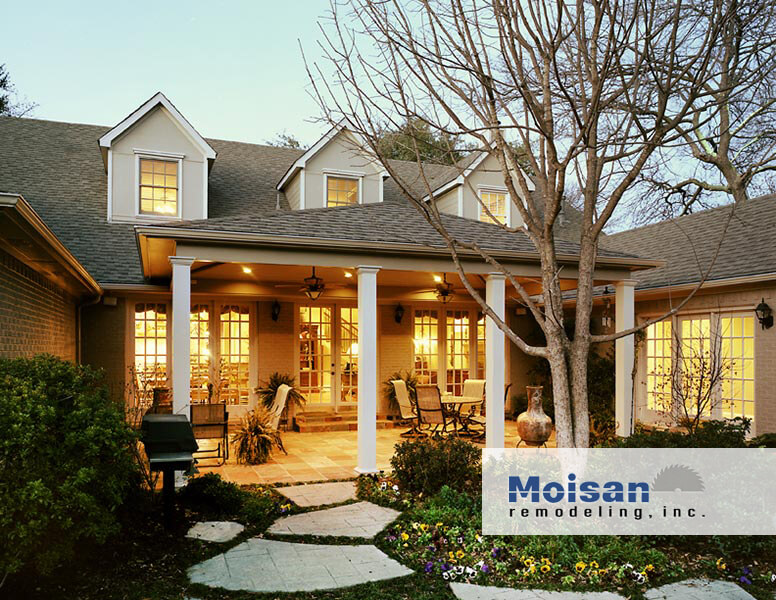 Have you ever stop to think about how important the windows are in your home? If you are like most, likely not. Your windows do more than simply allowing you to see outside. Windows visually bring the outside in; allowing natural light to cast a feeling of fresh air, which can elevate your mood and can improve sleep. A room with a view can even provide you with entertainment and relaxation. They help your indoor plants grow, providing you with a healthier home.
Windows can also improve the aesthetics of your home. Depending on the style of your home, the design of your windows should complement it.
There are times, however, where you as the homeowner may decide to replace or repair your windows. It might be to enhance the look of your home to increase curb appeal. Perhaps you've done some remodeling and need your windows to match your new style. Or, it's time to repair windows that are no longer functioning as they should. Replacing old windows can make your home more pleasing to the eye, peaceful, and less drafty. Sometimes the windows may appear fine, but they don't perform as they should. Deterioration, loss of functionality, fogging, feeling a draft or noticing water leaks are signs that it's time to replace the windows.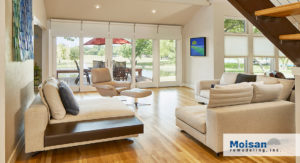 FACTORS TO CONSIDER
When contemplating replacing your windows, it's important to consider the following:
Style
You want to make sure the new window complements your home's style, particularly if you've ever done any remodeling. Make sure you choose the right window and frame color for both the interior and exterior of your home.
Comfort
Generally, older windows aren't as energy efficient as modern manufactured windows. You will want to ensure you have proper insulation to protect your home against temperature and sound leakage. Look for window energy performance rating (ENERGY STAR®) windows.
Safety
Consider what features are important to you, whether this means windows that stay open when you want them to, equipped with quality locks or feature shatterproof glass.
Know the Lingo
Before you start your search for a window installation company, it helps to know how to speak the language, to ensure you get exactly what you're looking for, and are not leaving yourself subject to the contractor's suggestions on limited options from their specific supplier. Here are a few that may be useful:
Single or Double-Hung: One or two operable sashes on a window.
Single, Double or Triple-Pane: One, two or three sheets of glass within the sash of a window.
Sash: The operable or stationary framework that sits inside the frame and holds the glass.
Grille: The decorative piece that divides window panels and gives the appearance of multiple panes of glass.
Mullion: The structural piece that attaches two separate windows
Avoid making these mistakes
Would you believe, that the replacement window industry is a $30 billion a year industry? Because of its recent growth, many new less-than-ethical window installation companies have crept into existence. Make sure you don't fall victim to these companies by avoiding the following mistakes:
Don't go for the cheapest option

The National Fenestration Rating Council® (NFRC) is an independent third party that rates every window sold in the US. This information allows buyers to use this rating to compare windows from different manufacturers and window installation companies. This rating should be your primary consideration. Subsequently, you can compare the warranty, colors, styles and then finally, the price.

Beware of the fly-by-night business

Due to the recent rapid growth of this industry, there are many window installation companies out there who have only been around for a short time. Sometimes this is caused by having to close one business and start another. They consequently file bankruptcy and re-open their business under a different name. Search the Better Business Bureau (BBB) website for companies with a good rating, history within the community and any references.

Keep the same style as before

These days, most homes have single-hung windows. Homes built in the 1980s generally have aluminum, and historic houses, wood. Presently, double-hung vinyl windows are the most common replacement option. They're tough and easy to clean and maintain. Depending on the style of your home, the window openings themselves, and your budget, the perfect replacement window may be something completely different from what you already have.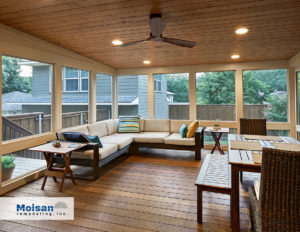 Why hire a professional window installation company?
Give yourself peace of mind, hire a professional who has been in the business for many years and has a long list of client reviews and project showcases. Enjoy the comfort of knowing your project will be started and completed on time with precision the first time. You'll also have full protection under the manufacturer's warranty.
A professional window installation company knows more than just how to perform a successful installation. They will also be able to examine the space around the windows to make sure there are not any other underlining issues that need to be addressed. Having the knowledge and experience with energy consumption and efficiency they will be able to help you choose the right products with the most benefits.
Licensed and bonded window installation professionals use only use high-quality tools and equipment to ensure proper insulation of your windows, so they are secure, airtight and firmly in place.
Reputable installation companies are reliable and will guarantee their work. If a window cracks or breaks during installation, it will be repaired or replaced at no extra cost. Also, good craftsmanship means when a job is complete, the work site is left clean.
In closing, it's important not to rush your decision-making process when it comes to replacing the windows in your home. It is imperative you do your research in choosing both the right installation company and the right window for your needs.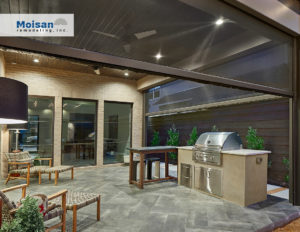 Moisan Remodeling Inc.
Here at Moisan Remodeling Inc., we have been remodeling homes in Texas for the last 25 years. We are a full-service residential remodeling company that will skillfully turn your concept into a custom design that you will love.
We believe our craftsmanship is of the highest quality and we are dedicated to our customer's satisfaction. Our commitment to excellence and customer satisfaction has been proven by our local and regional contractor of the year awards, as well as the National Association of the Remodeling Industry (NARI) awards.
Visit our website to see our award-winning remodeling project for yourself. Contact us for a quote today, and let us help you create the new home of your dreams!