Moisan Remodeling Mission Statement
It is our goal to work together as a company in a respectful, friendly environment conducive to successful job completion. Customer satisfaction, integrity and quality of work are the foundation on which we build our company.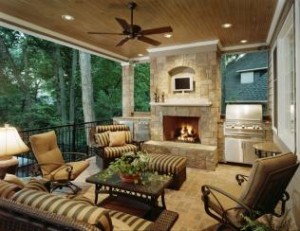 Robert Moisan founded Moisan Remodeling, Inc. in 1985 with the belief that craftsmanship of the highest quality, combined with a determined dedication to customer satisfaction, would produce success. It did.
More than thirty two years later, Moisan Remodeling continues to keep those founding principles in the foreground as their driving force.
Awards:
Contractor of the Year Awards
2004 Local winner Residential Kitchen $30K to $60K
2004 Regional winner Residential Kitchen $30K to $60K
2004 National winner Residential Kitchen $30K to $60K
2006 Local winner Residential Addition $100K to $150K
2006 Regional winner Residential Addition $100K to $150K
2006 National winner Residential Addition $100K to $150K
2009 Local winner Residential Exterior Specialty
2011 Local winner Residential Interior under $100K
2012 Local winner Residential Interior under $100K
2018 Local winner Residential Interior over $150K
2018 Regional winner Residential Interior over $150K
2019 Local winner Residential Addition $100K to $250K
2019 Regional winner Residential Addition $100K to $250K
Other N.A.R.I. Awards
1996-1997 Community Service Award – NARI Greater Dallas
2006 M.O.M. Award – Most Outstanding Member – NARI Greater Dallas
2008 P.E.L. Award for Commitment & Dedication to NARI Greater Dallas
2018 Lifetime Achievement Award – NARI Greater Dallas
Past Positions Held:
NARI of Greater Dallas President 2005-2006
NARI Board Member 1998-2006
Rebuilding Together Dallas President 2001 (first chapter president)
Rebuilding Together Dallas Board Member 2007-2011
Professional Designation:
NARI Certified Remodeler
Certified Lead Carpenter
Other : Community Service
Started Rebuilding Together Greater Dallas chapter in Nov. 2001 (RTGD)
(RTGD is a 501C3 non-profit organization to help provide free home repair services to elderly, low-income and American veteran homeowners in Dallas area)
Board President from 2001 to 2005, , 2015-2016, 2018
Board member from 2001-2005, 2009 – current